Welcome to Jack Australia, EWP access machine hire & rental specialists, providing a professional service, and priding ourselves with the ability to offer first class hire equipment to assist with solutions to your access and material's a handling needs. Also the ability to provide quality EWP training delivered by trainers with extensive industry experience.
Our team is qualified to provide full quality EWP training and assessment in the safe use of our elevated work platform's and material handling equipment, to assist you satisfying your OHS and WorkCover EWP high risk licensing requirements. Our fleet of access machines including material hoists, vertical lifts, scissor lifts, knuckle boom lifts, and forklifts. all access and material handling equipment are serviced and maintained over and above industry requirements, providing reliable hire equipment.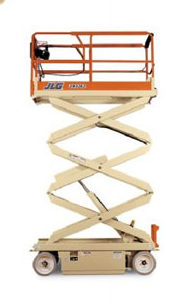 Established in 2003 Providing Access
EWP training and materials handling solutions second to none.
Over 20 years of combined industry Experience.
Our staff are dedicated to provide a high level of customer service.
Offering flexible professional solutions tailored to suit your needs.
Jack Australia is committed to provide a safe work environment and contribute to building a culture of safety in the work place, aiming to minimise risk of accidents to all workers, co workers and members of the community, and to provide employers and clients assistance with meeting their OHS and WorkCover requirements by way of delivering quality training and assessment in the following:
YellowCard scissor lift training for the safe use of EWP's below 11 meter EWPA accreditation; for either scissor lift (SL), knuckle boom lift BL, or vertical lift (VL).
WP ( Elevated Work Platform over 11 metre Workcover accreditation), TLILIC2005A- licence to operate a boom type elevating work platform (boom length over 11 metres or more) unit of competency training and assessment.
LF (Forklift ), TLILIC2001A- licence to operate a forklift truck unit of competency training and assessment.